GFWC Illinois
Femmes Unir Woman's Club
of Bartonville

Meetings:
Mohammed Shrine Temple
201 S Industry Drive (off Pfeiffer Road) Bartonville IL
First Wednesday of the month at 7 P.M.
2015/2016 scheduled meetings 10/7, 11/4, 12/2,1/6/2016, 2/3/16, 3/9/2016, 4/6/2016. May dinner
Club Officers
Lori Braden – President
Joann Pickel – Vice President
Carleen Leach – Treasurer
Denise Stranz – Recording Secretaryl
Debbie Blecher – Corresponding Secretary
For Information about Membership
Regina Swanson
9 Holiday Ave
Bartonville IL 61607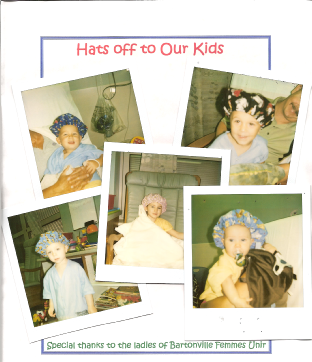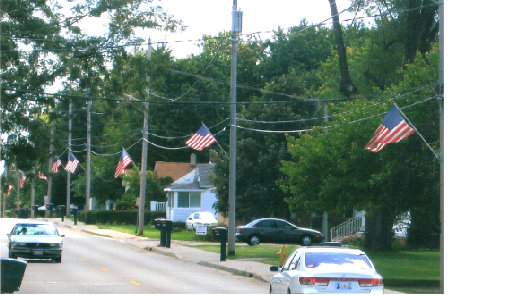 Flags – Flags are flying over the main thoroughfares of Bartonville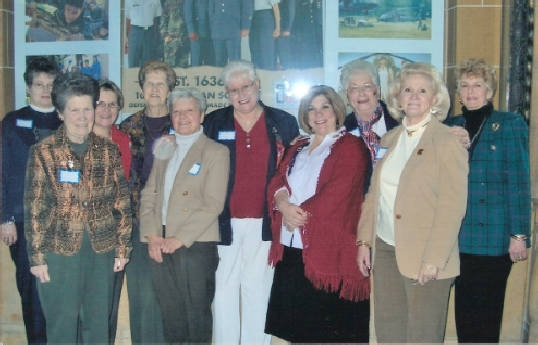 Legislation Day, March 11, 2009 in Springfield, IL, local members with GFWC State President Debbie Strahanoski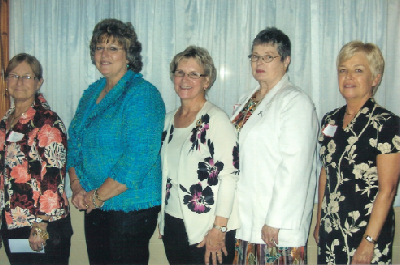 Club Officers: Rose Hordesky, Treasurer; Jean Pruvost, Vice President; Carleen Leach, President; Joann Pickel, Recording Secretary; Betty Gibson, Corresponding Secretary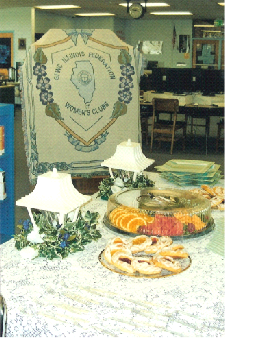 New Member Brunch on April 25, 2009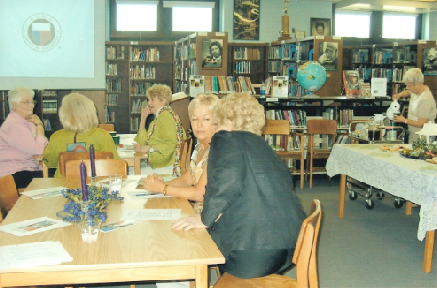 Club History
Founded in 1962.
Dedicated to improving the Limestone Township community.
Club Committees:
Arts
Conservation
Education
Home Life
Public Issues
International Outreach
Fundraising
Communications.
Annual Club Projects
Salad Luncheon
Each year since its founding the club has sponsored a Salad Luncheon and program. It has grown from a small luncheon in a member's basement to a luncheon that serves over 300 and raises more than $6000 for our community.
Donations are made annually to the local public library, public pool, volunteer fire departments, food pantries, a scholarship and other social services agencies.
The club also has other ongoing projects.
All women in the Limestone township area,
18 years and older are invited to join.