GFWC Illinois
Femmes Unir Woman's Club
of Bartonville

Meetings:
Limestone Community High School Library
Second Wednesday, 7:00 pm, September-May
(Sept and May Dinner Meetings are not held at the high school)
Club Officers
President – Carleen Leach
Vice President – Jean Pruvost
Treasurer – Rose Hordesky
Recording Secretary – Joann Pickel
Corresponding Secretary – Betty Gibson
For Information about Membership
Carleen Leach
309 697-4445
Brief Club History
A group of ladies began the Femmes Unir (Women United) Woman's Club in the home of Mardell Rapp. There were 42 charter members. The club was organized in 1962 with the first officers for the club year 1962-1963 being installed by the 16th District President Mrs. Charles Reese in the presence of the Bradford Woman's Club. Edith (Edie) Farrow was our first president.
The Budget for the first year was $330.00. Meetings were held in the Limestone Community High School Library on the second Wednesday of the month, which we continue to do today.
The main fundraiser was a boutique and lunch served in Eleanor Fauber's basement. Later this was moved to the Alpha Park Hut and presently hosted at the LCHS cafetorium with set up on Friday night and salad luncheon and program on Saturday.
Our largest membership was 92 ladies in 1992. At present, we have 79 members (9 charter members are still active after 47 years).
Annual Projects
Salad Luncheon hosted in the LCHS Cafetorium. Boutique and bakery items are available.
Last year, 2008, we donated nearly $5000.00 to various projects. We are very proud of our Flag Project. For the past 4 years we have been donating flags with the hardware for hanging them to the Village of Bartonville. They greet us, our neighbors and visitors to our community from Memorial Day to Labor Day. In addition to the flags, we contribute to local fire departments, Alpha Park Library, Limestone Township Pool, Woman's Strength Crisis Center, scholarship funds and many other worthy causes.
Our members are currently involved in two service projects; volunteering at Bellwood Nursing Home by providing an afternoon of bingo and refreshments to residents and sewing whimsical surgical caps for children facing surgery at OSF Children's Hospital of Illinois in Peoria.
STANDING COMMITTEES
Budget & Finance
November 15, 2009 – Salad Luncheon/A Christmas Fantasy
Judi Jorgensen, chair
Cook Books Sales
Regina Swanson, chair
Hospitality
September 9, 2009 – Fall Dinner Meeting @ American Legion
Kay Ingram & Mariella Oedewadlt, co-chair
Philanthropic
May 12. 2010 – Spring Dinner Meeting @ Coyote Creek
Carleen Lambie & Sue Hertz, co-chair
Year Books
Distributed at Fall Dinner Meeting
Dee Garske & Robin Palmer, co-chair
Lyn Smith provided printing
Publicity & Historian
Glenda Lowder & Marlene Noll, co-chair
COMMITTEES
DEPARTMENT OF WORKS
International Affairs
October 14, 2009 – Living in China, Mark Yocum
Vicki Hordesky, chair
Home Life
November 4, 2009 – Exec. Director of Neighborhood House, David Mingus
Marilyn Mingus & Mardell Thornton, co-chair
Public Affairs
December 9, 2009 – Tax Information, H&R Block
Lori Blacet & Leann Wineland, co-chair
Art
January 13, 2010 – Porcelain Artist, Jean Fehl
Barb Bazhenow & Estaline Shielein, co-chair
Conservation
February 10, 2010 – Nature Center @ North Point, Jeff Nelson
Sandy Behrends & Marcia Markwalder, co-chair
Health/Home Life
March 10, 2010 – Heart Health
Regina Swanson, chair
Education
April 14, 2010 – Insights of a Former Principal, Mabel Hofreiter
Mardell Rapp, chair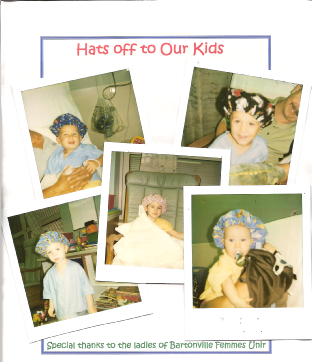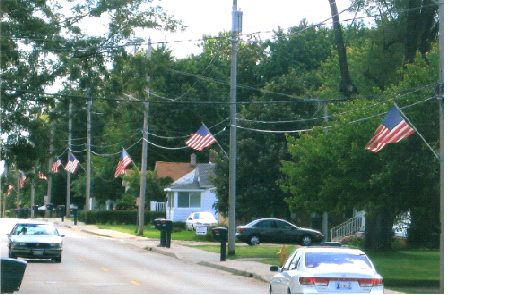 Flags – Flags are flying over the main thoroughfares of Bartonville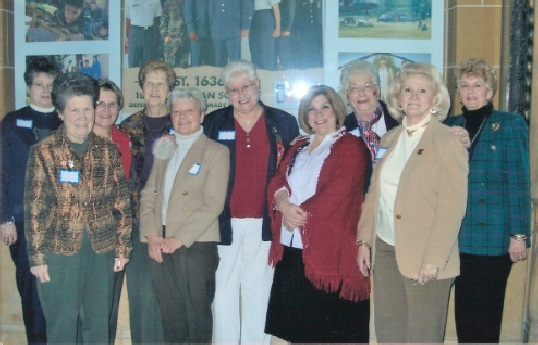 Legislation Day, March 11, 2009 in Springfield, IL, local members with GFWC State President Debbie Strahanoski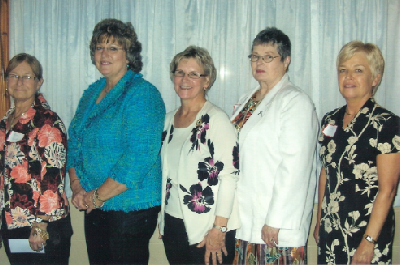 Club Officers: Rose Hordesky, Treasurer; Jean Pruvost, Vice President; Carleen Leach, President; Joann Pickel, Recording Secretary; Betty Gibson, Corresponding Secretary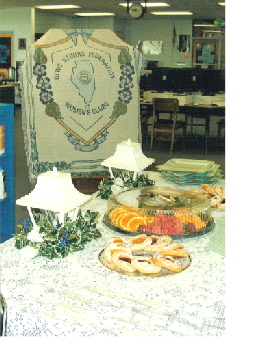 New Member Brunch on April 25, 2009